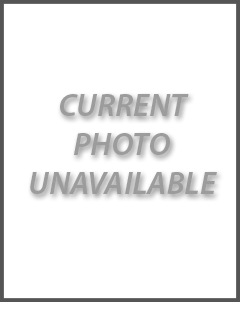 SGM Mark Reilly
Corps Sergeant Major
U.S. Army Old Guard Fife and Drum Corps
Sergeant Major Mark Reilly, a student of Mr. Nick Attanasio, is a three-time Northeastern States Drum Corps Association individual snare drum and a two-time individual bass drum champion. In 2003 SGM Reilly joined "The Old Guard" Fife and Drum Corps and has served as the Corps' Percussion Arranger, Snare Drum Section Leader, and Drum Group Leader. He is an active speaker, adjudicator, and clinician holding degrees from Northwestern State University of Louisiana and Boston University.

Early on in his career SGM Reilly forged a relationship with Mr. Erik Julliard, producer of the Basel Tattoo and director of the Top Secret Drum Corps. He became a performing member of the Top Secret Drum Corps in 2005 and later arranged for the group until 2010. His travels often bring him to Europe, where he has consulted or presented clinics for the Top Secret Drum Corps, the Norwegian Military Defense Force, Her Majesty's Royal Marines, Tamboers en Pijpers van het Korps Mariniers, The Coldstream Guards, the Finnish Military School of Music, the Traditional Collective, the Trommelgroep West Nederland (TWN), and The Royal College of Music. Additionally he performs in the Basel Fasnacht carnival with the Swiss clique onYva and Ivan Kym's champion drum ensemble Chriesibuebe.

2017 was a career year for SGM Reilly. He and a group of colleagues from the United States and Switzerland performed for Pope Francis in Saint Peter's Square as special guests of the Vatican's legendary Swiss Guard. Later that summer he lead the Old Guard Drumline during the Virginia International and Basel Tattoos, collaboratively linking military drummers from around the world. In the fall of 2016 and 2018 SGM Reilly led a delegation of drummers representing the United States during the 1st and 2nd International Rudimental Drummers Symposiums held in Bern, Switzerland and Paris, France respectively. His current projects include performing with the 21st Grey Coat Battalion Fife and Drum Corps and Crossfade Percussion Duo, a joint venture with close friend Peter Vulperhorst.

SGM Reilly has volunteered with the Percussive Arts Society for close to a decade and has served as an event coordinator, committee member, and committee chair. Additionally he has solo literature published through Tapspace Publishing as well as several articles detailing research and development within the art of rudimental drumming through Rhythm Scene Magazine, Percussive Notes and Les Tambours de 89.
He currently resides in Ashburn, VA with his wife Corinne, son Hudson, and daughter Ella.